I just got the idea of making this recently, after realizing we somehow didn't have one yet. :O
As the title says, this is an RP about the Super Mario series. Specifically, it takes place in the "main" version of the Mario universe (as it appears in SM64/SMS/SMG, etc.), but characters from the Paper Mario universe could possibly show up; probably with the help of portals between universes. xD
(
Update:
Characters from SMRPG and the Mario & Luigi spinoff series will be included in the "main" universe, as well)
Notes-
- As the mood of this RP is generally lighthearted, silly moments are totally welcome xD
- There isn't a main plot in the RP; we can just make plots and such as we go~ Plots of all kinds are welcome, whether they involve going on an adventure, a sporting event, or characters simply hanging out together
- Since the exact appearance of the Mushroom Kingdom/World seems to differ between games, we can describe and shape its appearance here as we go~
- There's no character limit, but please leave some character choices available for other RPers
- Along with the canon characters, Mario OCs are also allowed
Form-
Code:

[b]Name:[/b]
[b]Gender:[/b]
[b]Appearance:[/b]
[b]Personality/Traits (optional):[/b]
[b]Other:[/b]
Last edited by Mistystar on Tue May 16, 2017 4:10 pm; edited 4 times in total
Character list-

Canon:
Mario (Whitefeather)
Luigi (Mistystar)
Princess Rosalina (Whitefeather)
King Boo (Cometstar)
Geno (Jewelsky)
Mallow (Jewelsky)
Vivian (Jewelsky)
Plessie (Whitefeather)
Princess Peach (Mistystar)

Non-canon:
(N/A)
Last edited by Mistystar on Tue May 23, 2017 12:50 am; edited 8 times in total
Name:
Luigi
Gender:
Male
Appearance:
Here
(Additionally
here, with his trusty Poltergust 5000
)
Personality/Traits:
Luigi is generally very timid and cautious, but also kindhearted. Despite his usually skittish nature, he sometimes has moments of courage, and often accompanies his brother on adventures. Can jump exceptionally high. (RPing the rest out~)
Other:
N/A
(I plan on adding more characters later, but I'll leave it at this while everyone chooses theirs'. c:)
Last edited by Mistystar on Mon May 22, 2017 9:19 pm; edited 1 time in total
NICE ONE MISTY AH YESSSS This is gonna be so fun! :D
Here's an irresistible character for me to start with

Name: King Boo
Gender: Male
Appearance: Big white boo with an adorable evil smile, dazzling crown, and huuuge tongue
Personality/Traits (optional): Has much more impressive abilities, and greater amount of clever evilness, than any ordinary Boo! "I am a KING among Boos!"
Other: Have I told you I really love King Booooo <3
_____________________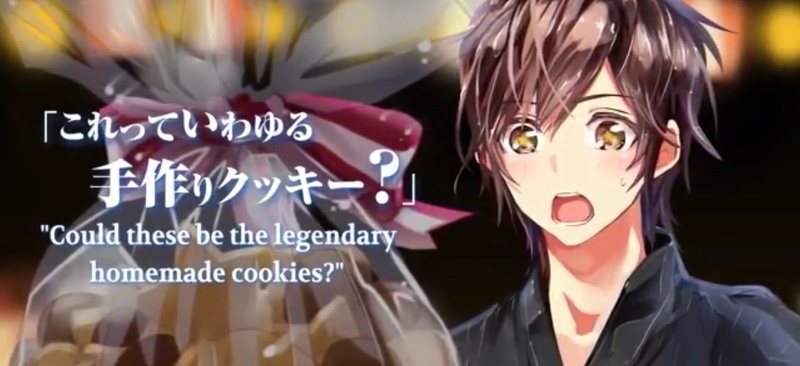 ★

Clan

Leader




Age

: 19


Herbs

: 175


Posts

: 2401


Fresh-kill

: 7090


Join date

: 2013-08-12



COUNT ME. THE HECK. IN. Mario is my one true love and SUPER MARIO RPG????? hmmmm wonder who I'm gonna use… it's a mystery…
THAT'S A JOKE YOU ALL KNOW WHO I'M USING
Name:
Geno (though his real name in English versions of SMRPG is ♡♪!?)
Gender:
Male
Appearance:
His true form as a star warrior is shown as no more than a small yellow star, but he possesses a wooden doll looking like
this
.
Personality/Traits (optional):
Geno cares fiercely about truth and justice and does whatever he can to uphold them. On top of his overall determination and passion, he is remarkably powerful, possessing the ability to turn his wooden arms into various types of guns, among various other tactics. Likely his most notable attack, though, is Geno Whirl, a normally mediocre attack that can instantly obliterate the enemy if timed just right.
Other:
I might not scream about him as much as I did in 2014, but he'd still definitely make my top 3 Mario characters.
Name:
Mallow
Gender:
Male
Appearance:
Poor kid thought he was a tadpole for the majority of his childhood.
He's not.
Members of his cloudlike species are referred to as Nimbuses, and he happens to be their prince.
(I sadly don't know who drew this masterpiece, but it's too beautiful for me not to include.)
Personality/Traits (optional):
Due to never fitting in during his childhood, Mallow wasn't very brave or outgoing for quite some time. However, after meeting Mario and later being reunited with his parents, he gradually overcame his fears and grew more confident. He still can tend to tear up during emotional moments, though, which causes it to rain. Among his useful in-battle abilities are reading the thoughts of his enemies, healing party members, and using various weather-based (often related to lightning) attacks.
Other:
Truly a cool kid. He's my last SMRPG character… for now, at least. There are definitely plenty of interesting enemies and side characters in there.
Also, is it ok if we go ahead and make Paper Mario characters? I have at least one in mind who I would LOVE to throw in.
Strangely enough, I can't think of any characters to add who aren't from SMRPG or Paper Mario at the moment. I would definitely choose more if I had ideas!
Warrior






Age

: 15


Herbs

: 380


Posts

: 14278


Fresh-kill

: 47296


Join date

: 2013-09-07



(Welcome to the RP, both of you~
Ermagersh, the first two character forms posted were for Luigi and King Boo. xD So perfect.

@Jules: I can't think of a reason to keep the Paper Mario characters waiting, so that should be fine. I think it would be OK to just have random portals from the Paper universe open up whenever they're needed)
(I will now claim my reserved peoples at last. d:o}D)
Name:
Rosalina
Gender:
Female
Appearance:
Here
Personality/Traits:
Calm, gentle, wise, and quiet (but not quite as quiet as she was when she first met everyone). She faces difficult situations with both strength and calmness. As guardian of the cosmos, she possesses extremely strong magical powers.
Other:
She lives in space aboard her Comet Observatory. However, these days, she visits the Mushroom World very regularly, so she doesn't really seem that far away.
(OK hang on
we need to cue the music right here
OH YE DAT'S-A-BETTA
LET'S-A-GO)
Name:
Mario
Gender:
Male
Appearance:
Doo
-
doot
doot
doo
-
doot
DOOT.
Doot.
Personality/Traits:
Exceedingly jolly, enthusiastic, active, and brave. He's particularly famous for his jumping ability, but has some other notable skills, as well. He enjoys participating in basically any sport, game, or other activity in his free time. Also enjoys food.
Other:
Niente~
(As usual, I will be RPing out anything not elaborated on in the forms. >:3)
Head Guard





Age

: 21


Herbs

: 198


Posts

: 7890


Fresh-kill

: 21028


Join date

: 2013-05-31



SWELL. I'm hyped for this.
Name:
Vivian
Gender:
Female
Appearance:
the best shadow child
Personality/Traits (optional):
Vivian can be quite shy at times, but has gradually become more confident after leaving her cruel-hearted sisters behind. She can pull herself and others into the shadows, essentially making them invisible. She is also capable of inflicting burns on enemies.
Other:
Has a crush on Mario, but hides it pretty well. Also my favorite partner in The Thousand-Year Door by a long shot.
Warrior






Age

: 15


Herbs

: 380


Posts

: 14278


Fresh-kill

: 47296


Join date

: 2013-09-07



(I just got a sudden random fun idea. :D)
Name:
Plessie
Gender:
Male
Appearance:
Pictured here, giving Mario, Peach, a blue Toad, and Luigi a ride,
and
here standing on land (with the same characters).
Personality/Traits:
A friendly, cheerful, gentle creature who will gladly offer others a ride on his back if needed.
Other:
He is a nothosaur, and can swim not only in water, but also streams of loose sand.
(I am honestly looking forward to seeing how this goes.
)
Head Guard





Age

: 21


Herbs

: 198


Posts

: 7890


Fresh-kill

: 21028


Join date

: 2013-05-31



(I'm going to add another character now, too~  

)
Name:
Princess Peach
Gender:
Female
Appearance:
Here
Personality/Traits:
Peach is caring, friendly, adventurous, and clever. Even when she's been kidnapped by Bowser's forces, she's constantly looking for ways to work against them. She enjoys a wide variety of sports and other activities, as well as gardening and baking. (RPing out anything extra)
Other:
N/A
(Alright; I think we can totally start, now. :D)

It was morning in the Mushroom Kingdom, and things were beginning to grow livelier as more and more of its residents prepared to start the day.

Feeling warm sunlight coming through her window, Princess Peach peacefully rose from her bed and glanced outside. Ahh... The weather seems lovely, today! she thought, smiling daintily. After running a comb through her hair, she began heading outside, wanting to further enjoy this good weather in her garden.

-------

Meanwhile, in the humble home of the Mario brothers, Luigi sat at the table as he ate his breakfast- a rather large bowl of cereal. He occasionally paused to glance around the room in search of his brother, then quickly returned to eating.

---
Permissions in this forum:
You
cannot
reply to topics in this forum