Page 4 of 4 •

1, 2, 3, 4

Roxas wished he had more time to react to the fact that Sora was here. So that's the connection I felt. But why aren't I in his heart anymore? Someone broke through the heartless now, and Roxas looked up in gratitude. "Riku. Thank you," he breathed out in relief. He quickly took Naminé's hand again brought them to stand behind Sora, Riku, and Kairi. While they fought, Roxas turned to see the others, cheering and encouraging their friends in battle. "My friends from Twilight Town are here too...? Naminé, I'm so confused," he whispered, but he was smiling.
Sora was focused and fully determined to finish this fight and make sure Roxas and Naminé were all right. With his keyblade he slashed at the heartless with his full power, defeating them as quickly as he could. Now some Sky Pirate heartless were swooping at Kairi and attacking her. Sora jumped into the air and slammed them with aerial spiral, getting rid of them. Kairi grinned gratefully at him when he landed, then dashed to Riku's side to take out the final Neoshadows with him, which they managed within moments. Finished, Kairi made her keyblade vanish back and was panting slightly. "Great work," she told Riku and Sora.
Pence noticed the munny and materials dropped on the ground by the defeated heartless and rushed to pick them all up.

Hope I'll get to use these soon <3
Character Name: Joshua
Home World: Traverse Town, but originally from Shibuya  Age: 15
Weapon: I don't think his abilities from his game transfer to this world, but he can still extend and retract his angel wings and fly
Other: He's very intelligent and mature, with vast knowledge and mysterious intentions. Cool-headed, he usually teases those around him in a lighthearted yet condescending manner. He partnered with Neku in the 2nd Reapers' Game

Character Name: Shiki
Home World: Traverse Town, but originally from Shibuya
Age: 15
Weapon: She can animate her homemade stuffed cat Mr. Mew through psychomancy. It comes alive and becomes a ferocious, clawing beast that attacks enemies.
Other: A positive and upbeat girl who tries to the best of her abilities to help others. She loves clothes and new designs, likes to knit, and aspires to become a fashion designer. She's also a bit playful, pretending to flirt with Riku upon his saving of her. She partnered with Neku in the 1st Reapers' Game
_____________________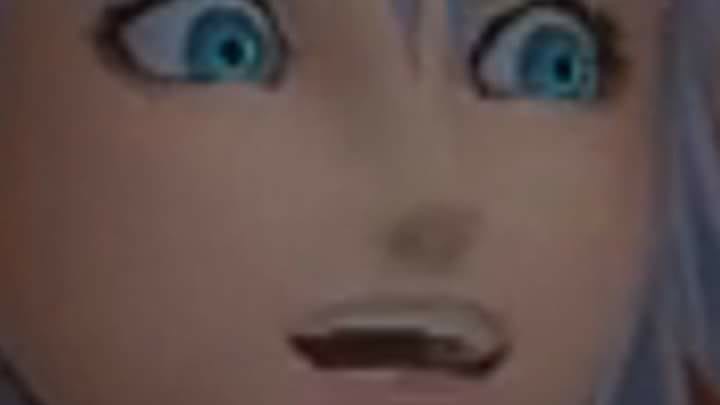 u & kairi smell the same !!
★

Clan

Leader




Age

: 20


Herbs

: 176


Posts

: 2405


Fresh-kill

: 8180


Join date

: 2013-08-12



"You too, Kairi," Riku told her, trying to catch his breath. "Sora as well," he spoke as he turned to his friend. "You both have been improving quickly, you'll both make amazing keyblade masters." he finished, giving both of them a warm smile.
"You guys were awesome!" said Hayner, who was rushing towards the three. "You really showed those heartless! You guys are seriously the coolest!" He then gave high fives to all of them and looked back to the boy and girl Sora, Riku, and Kairi had saved. "Since that heartless situation is settled, might I ask who those two are?" Hayner asked.
"Riiight, you wouldn't know them. Their names are Roxas and Naminé, they're..." Riku trailed off as he tried to think of a short explanation as to who they are. It would be rather difficult to explain that they're Sora and Kairi's nobodies right know. "Let's just say they're very close friends of ours who can be trusted."

Just adding a form.
Character Name: Neku
Home World: Traverse Town
Age: 15
Weapon: N/A due to abilities from his game likely not appearing in this world.
Other:He is generally unsociable; he claims he "doesn't get people", and because of this, he usually dislikes interacting with other people. His opinion of others is so low that he tends to see people only for their use. Neku refuses company, as he feels that friends only drag him down, cause him pain when they fail him and make him feel like "unnecessary baggage" to them.
Warrior




Age

: 15


Herbs

: 213


Posts

: 7416


Fresh-kill

: 30506


Join date

: 2014-08-06



Page 4 of 4 •

1, 2, 3, 4

---
Permissions in this forum:
You
cannot
reply to topics in this forum