So, yeah. Another art shop. I'm gonna post different lineart and if you want, I can make you one. 
So, here's an example of Pic 1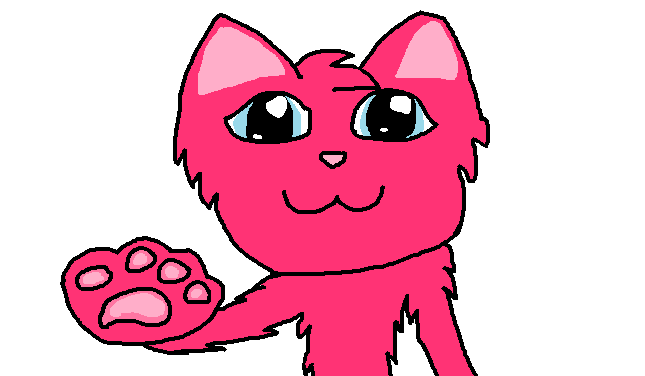 Yeah, it's big.
THE FORM FOR PIC 1
Name:
Fur Color[s]:
Eye Colors:
Nose Color:
What Color Do You Want the Background?:
Do you want your character to hold something in their mouth? If yes, what?:
~~~~~~~~~~~~~~~~~~~~
Here's Pic 2!!! Ever wanted to hang out with the epical me? Now you can! 
The Form For Pic 2
Name:
Fur color[s]:
Eye Color[s]:
Nose Color:
Any special designs [like wings]?:
What color background?:
What color signature [like how I have "Rose Blossom" above me]?:
Anything else?:
_____________________
Roleplay Queen







Age

: 17


Herbs

: 378


Posts

: 6413


Fresh-kill

: 18690


Join date

: 2013-05-10



Awesome job roseh! I love them
Medicine Cat




Age

: 17


Herbs

: 72


Posts

: 3866


Fresh-kill

: 10522


Join date

: 2014-03-05



Warrior




Age

: 24


Herbs

: 54


Posts

: 2522


Fresh-kill

: 11951


Join date

: 2014-03-05



Oh gosh these are so old xDD I'll probably redo them soon
_____________________
Roleplay Queen







Age

: 17


Herbs

: 378


Posts

: 6413


Fresh-kill

: 18690


Join date

: 2013-05-10



Warrior




Age

: 24


Herbs

: 54


Posts

: 2522


Fresh-kill

: 11951


Join date

: 2014-03-05



❁Awesomeblossom❁ wrote:Oh gosh these are so old xDD I'll probably redo them soon
xDD yeah
Medicine Cat




Age

: 17


Herbs

: 72


Posts

: 3866


Fresh-kill

: 10522


Join date

: 2014-03-05




---
Permissions in this forum:
You
can
reply to topics in this forum