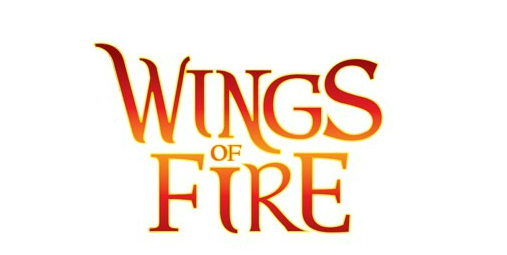 Here's a club where we can discuss and freak out over the incredible Wings of Fire book series by Tui T. Sutherland! :D
♪ Ohh the dragonets are coming, they're coming to save the day! ♪
There are only a couple basic/common sense rules that come to mind,
• Stay mostly on topic. I'm even worried about this, though. xD Like, there are a hundred other threads on which to talk about anything. Have your fun here, and as long as it's overall dragon-related, we're good~
• Try to keep big plot details in spoilers please!
Yay, here we go, the form—
Username:
Book that you're on:
Favorite book:
Favorite character(s):
Favorite Tribe:
Other:
My form:

Username: ✦*Cometstar*✦
Book that you're on: waiting for The Darkness of Dragons
Favorite book: Darkstalker
Favorite character(s): Darkstalker, Winter, Moon, Qibli, Deathbringer, Glory, Starflight
Favorite Tribe: NightWings
Other: "All right, I'll wait another two thousand years to make jokes about my evilness." (;

Members:
✦*Cometstar*✦ — Egg
Jewelsky — Egg
Glimmerwing — Egg
Ebonykit — Egg
Ranking Guide:
1-5 posts - Egg
6 posts - Dragonet (choose your dragon name)
12 posts - Adult dragon (Choose your tribe)
24 posts - Hybrid dragon (Choose 2nd tribe)
36 posts - Animus
48 posts - Queen
The later titles would just keep getting added to your old one. (Ex: Queen Topaz, the SkyWing-MudWing hybrid Animus) Hopefully I made them attainable enough, and they're not set in stone. Let's just see how it goes. xD Feel free to remind me when it's time for you to rank up, but I'll try to keep track. :3
Fanart posted by members <3:
_________________________________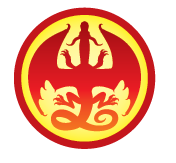 Last edited by ✦*Cometstar*✦ on Wed May 31, 2017 9:02 pm; edited 5 times in total
_____________________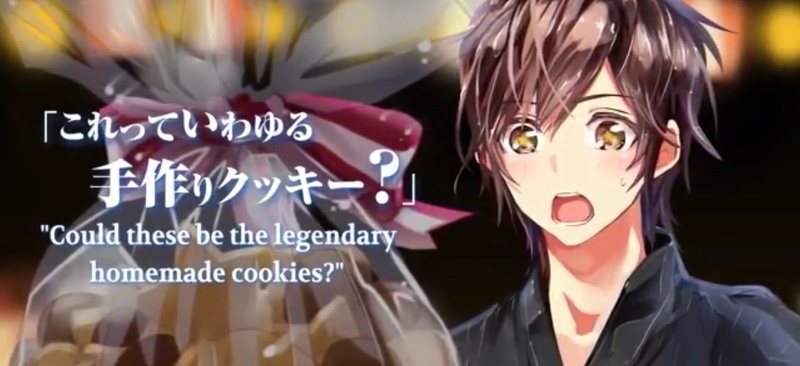 Ah jeez com this is super nice, it might even motivate me to pick the books up again! Could I join even though I've only read the first book and am generally a total n00b? xD
Aw, thanks! Lol, of course you can still join! Please do :D
I really would love to motivate you to read more, kehe
_____________________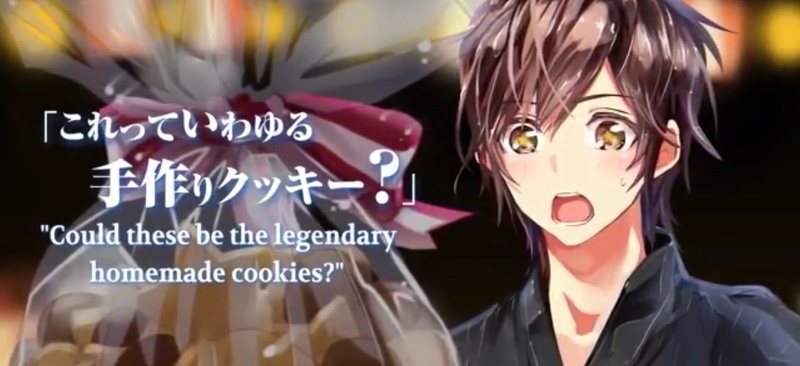 Username: Jewelsky
Book that you're on: finished The Hidden Kingdom!
Favorite book: at this point I think I'd actually have to say The Dragonet Prophecy lol
Favorite character(s): Glory but Clay and Peril are interesting too
Favorite Tribe: prooobably RainWings
Other: pretty swell!
Last edited by Jewelsky on Mon Nov 13, 2017 9:36 pm; edited 2 times in total (Reason for editing : I'm gonna educate myself guys we're gonna lurn about some dragons it's gonna be lit)
AHHHH YAY THIS IS SO GREAT <333 I LOVE THIS

Username: Glimmerwing
Book that you're on: About to read Escaping Peril
Favorite book: Gahhhh I dunno, I love them all xD Probably The Hidden Kingdom? It started off kinda slow imo but it got really good later on, and also has my favorite characters in it a lot
Favorite character(s): Glory IS THE ABSOLUTE BEST but also Clay and Peril and Qibli. And Deathbringer. And Starflight. and others
Favorite Tribe: RainWings
Other: the secret nightwing kingdom is pretty lit *wink* *wink* *wink* *wi
I'm sorry
(oh btw
edit: the drawing section just reaaally inspired me to draw a bunch of WoF stuff xD THANKS
that drawing is amazing btw)
Last edited by Glimmerwing on Tue May 30, 2017 9:45 pm; edited 2 times in total (Reason for editing : forgot to point out that my use of the word "lit" was COMPLETELY IRONIC)
Deputy




Age

: 15


Herbs

: 368


Posts

: 3480


Fresh-kill

: 18086


Join date

: 2013-05-11



YAY I'M SO EXCITED!!

Username: Ebonykit
Book that you're on: waiting for The Darkness of Dragons
Favorite book: Moon Rising
Favorite character(s): Clay, Moonwatcher, Winter, Darkstalker, Turtle, Deathbringer, Starflight
Favorite Tribe: The NightWings
Other: "THINK ABOUT COWS, THINK ABOUT COWS."
Apprentice




Age

: 17


Herbs

: 23


Posts

: 919


Fresh-kill

: 11274


Join date

: 2014-08-12



Thank you for still filling it out, Jules xD High chance that your forgotten favorite was Gloryyyy

@Glimmers EEP I'M SO GLAD YOU LIKE ITTT <33
pffffftt it is lit omg stop!!! XD
I'd love to see you draw some, ooooh
and thank you! x3

And Ebony yes Moon Rising was an amazing one too. She's great and just Jade Mountain Academy made me SO HAPPY
and gosh how could I forget Turtle?! Another best boi <3
_____________________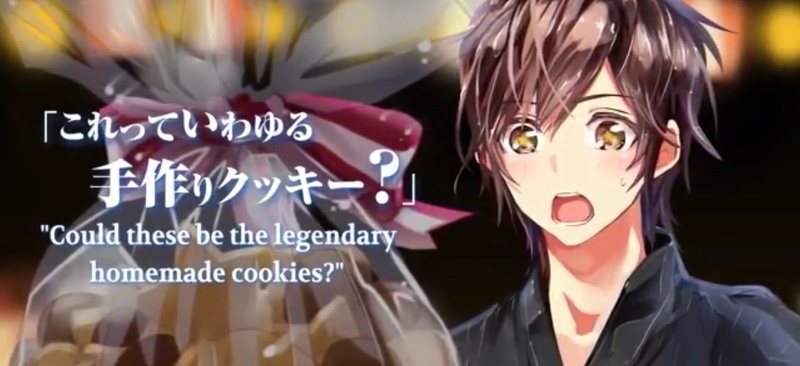 THIS HAS PRETTY MUCH NO POSTS YET AND IT MAKES ME SAD
aaaanyway
I got book 8 and book 9 recentlyyy and I finished book 8 but haven't started 9 yet (which I hear from comet is amazing so I plan on reading it tomorrow xD). I was always kinda interested in Peril but now that it got really detailed about her jealousy and such I really like her lol I might even add her to my favorites on my form :o Glory's still the absolute best to me though (and yeah, it's likely that Jules's favorite was also Glory since we tend to have the same favorite characters lol)
also I DREW HER
I had never drawn a dragon until this so it was super difficult but hey I tried
the picture's pretty bad since I wanted to quickly send it to comet once I finished and I can't take a better one cause my phone and sketchbook are on a different floor atm buuuut you can still see it okay I think
(also she's pink cause she's happy and rainwings...yeah)
Spoiler:
WOO
oh and some escaping peril thoughts:
Spoiler:

THE GLORY THING MADE ME SO MAD

that is all

...just kidding but um

really that was awful xD I kinda did think there was no way she could be dead cause she's one of the dragonets of destiny and I didn't really expect one of them to be killed off? but also deathbringer

I was still scared though since I love her so much and as much as I do like a looot of the other characters no one really compares to her for me.

Should've thought of an enchantment though smh

I hope glory appears in a book soon too cause I miss her

also I kinda really hate Chameleon? I mean I get that villains are SUPPOSED to make you angry, but there are some villains I can enjoy and understand their motives lol. But there is literally nothing likable about him imo,

he's just kinda...annoying? THAT IS ALL *clay dab CRAP JUST REALIZED I FORGOT TO PUT CLAY IN MY FAVORITES HOW DID I FORGET CLAY I LOVE CLAY BYE
Deputy




Age

: 15


Herbs

: 368


Posts

: 3480


Fresh-kill

: 18086


Join date

: 2013-05-11



I told ya that you would grow to like Peril more, ahhhh x3 Getting to know more of her past was REALLY COOL AND SAD wasn't it?
Hehehe and I'm fairly sure that Glory was Swirls' favorite too. She's just so likable rightttt
And oh man, I still ADORE your drawing of Glory, sooooo pretty! Can't believe you've done that well on your first dragon, gosh <33 Added it to the first post~
Spoiler:

I FREAKED OUT MAN. HOW COULD TUI DO THAT TO US
I definitely didn't want to believe it was true but I really couldn't think of a way for them to have faked it so I panicked xD See there are so many things like that, a lot having to do with Animus magic, that have taken me completelyyy by surprise and blown me away, which I really love about this series. Another one of those things was they way NightWings get their powers from the moonlight, wondered about it for so many books and then SO CLEVER I couldn't get over it
Ha I really hated Chameleon too. I mean his backstory was pretty interesting but you're right, it didn't really give him enough motive for what he did, and his personality itself? Kinda ew.
yes HEARTS TO CLAY
_____________________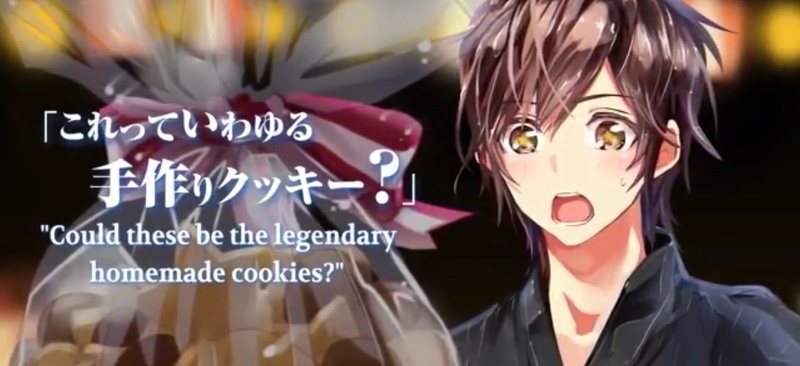 hey look I finished the third book it took me SEVERAL months to read 3 books cause I never feel like reading anything anymore but here we are
I love glory so much she's like a clever motivated version of me
Can I join
Username: 6536799
Book your on talons of power
Favorite book escaping peril
Favorite character : Quibli and also Peril
Favorite tribe rainwings
Other: Clay x Peril is my favorite ship not because I condone their relationship I just think it's really funny how Peril rationalizes her horrible actions for Clay



Age

: 18


Herbs

: 3


Posts

: 194


Fresh-kill

: 2010


Join date

: 2017-06-09




---
Permissions in this forum:
You
cannot
reply to topics in this forum